Kept Kel Part 2 | Kel Bowie
Apr 13, 2018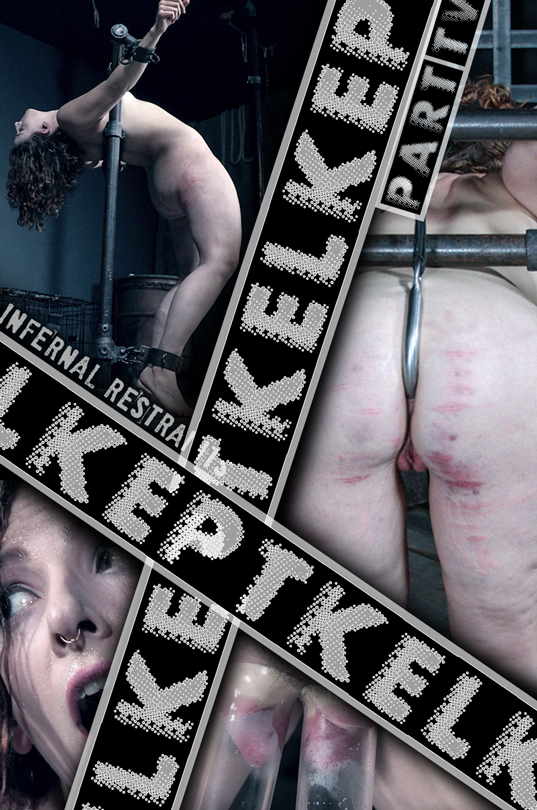 Six months in a cage has done wonders for Kel's figure. A careful regimen of food and exercise has her looking great. It's time to continue her playtime. OT pulls her out and gets to work. The stand she's on is brutal. It arches her back and keeps her on the arches of her feet. It really puts her physique to the test. It's not long before she's sweating.

The fun part of the frame she's in is the ability for it to be adjusted. OT moves the foot pedestal up and puts Kel into a tight squatting crunch that she can barely maintain before she crashes. Next she's on her back in a ball hanging by her knees. Her ass protrudes obscenely through the bars. It's just the right moment for the dragon tongue to lick her tender bits.

Kel wanted to be played with and OT delivers. By the time he's done with her backside it resembles a Rorschach inkblot. He's also made her nipples more sensitive than her whipped clit.
Kept Kel Part 1 | Kel Bowie
Apr 6, 2018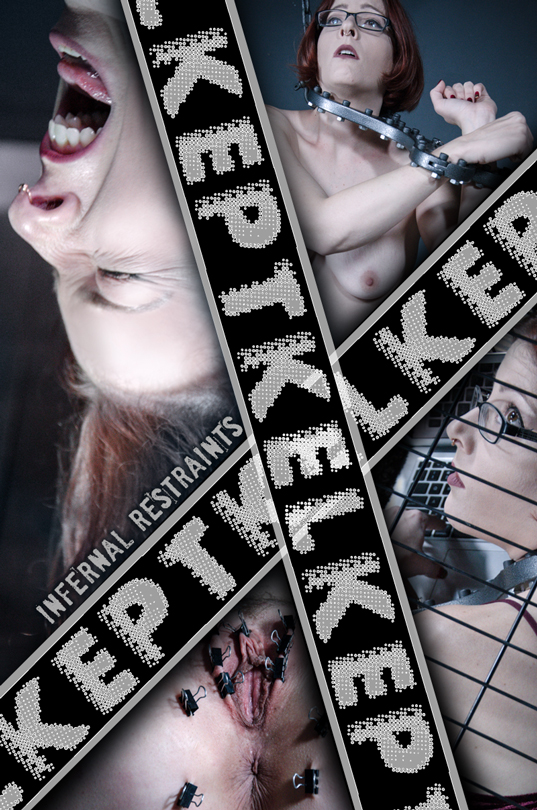 Everyone knows that INSEX keeps a few of it's more intense subjects to fulfill certain day to day tasks. Kel Bowie is one such subject. From inside her little crate she recruits other unsuspecting victims. She helps maintain the clothing supplies that INSEX puts it's girls in.

It can be a lonely task and Kel gets really horny. It's been months since her last scene so she requests that OT give her a good one. OT is more than happy to give her what she wants. Kel loves being whipped so OT goes to town on her back. Kel moans with excitement.

Kel is put through her paces. She's made to hold herself up while she's whipped with the dragon tongue. Then it's time for Kel to spread her legs. OT gets out the little binder clips and gives Kel one of the most intense orgasms he's ever seen.
Kel Blowie | Kel Bowie
Mar 19, 2018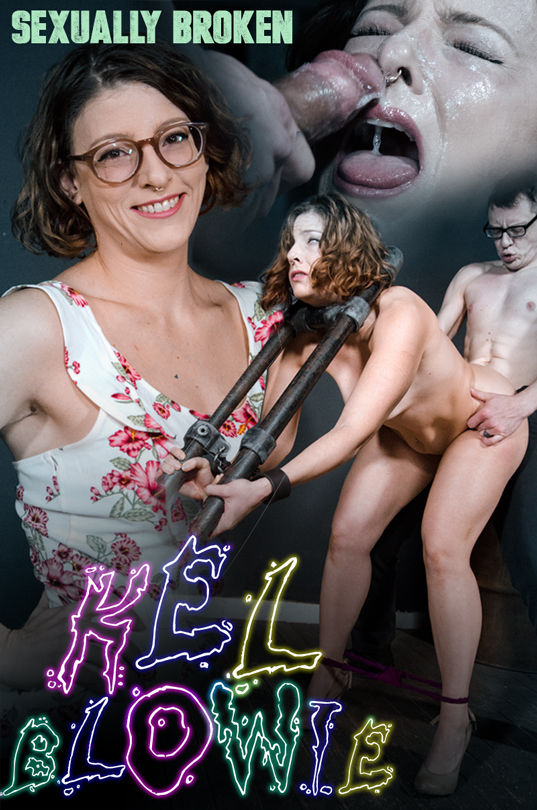 Kel Bowie is back and ready to blow for Kel Blowie, Part 2! She's chained up to a devious device, her neck immobilized in steel bondage. On her knees in a cute floral romper, Jesse wastes no time shoving his cock down her throat. She gags and drools everywhere during the sloppy blow job as he rubs his dick across her face.

Next, the device is pivoted up and she's brought to her feet, balancing in heels with her ass fully on display. Jesse quickly takes advantage of the vulnerable position, and her eyes roll back in her head as he begins fucking her roughly.

The device is flipped one more time, and Kel is bent over for more brutal fucking. Jesse rams into her gorgeous full ass, shading it pink from the impact. Finally, he treats her to the hitachi and she cums like crazy!
Kelter Skelter Part 3 | Kel Bowie


Sep 9, 2017


127 Images • 29:35 Min Video

Kel is a little tired after her ordeals. The crew puts her in a laying down position. This is Real Time Bondage though. She's got to suffer somehow so instead of laying on the floor she has to lay on blocks of ice. Winter is here! As the ice begins to freeze Kel's back OT drips wax on her front keeping her warm.

We can't leave the wax on forever. OT and London bring floggers over and beat Kel till she's mostly clean. Finally Kel gets tied up for some wet and messy fun. The crew has some mud prepared.

With the first throw the mud gets in Kel's eye. Poor kid has to come out of bondage.
Kelter Skelter Part 2 | Kel Bowie


Sep 2, 2017


140 Images • 46:52 Min Video

Kel gets hit with many things!

Kel is still reeling from the spider bites. She holds her pussy like it's been kicked. Little does she know that there was never even a spider on her.

The members want to see her holes before her ordeal continues. Once she's fully exposed she's put into her next position. With her sexy ass up in the air there is no doubt what will happen next. Kel is going to get hurt. Canes, whips, and even a new flogger. The crew brings all the toys to the table to make Kel scream.

When it's all over Kel needs to pee. The glass bowl is brought in to collect her golden nectar.